Join us for great food and drinks with your dogs to raise funds for Boxer dogs in need!
WHAT: West Coast Boxer Rescue Boxer Bash 2017!
WHEN: Saturday, September 23rd, 2017 from 12 noon to 3 pm
WHERE: Crown Memorial State Park @ Neptune Picnic Area – 1252 McKay Ave, Alameda, CA 94501
WHO: All dog lovers are invited! Friendly dogs (of all breeds) are welcome.
HOW MUCH: Donation of $22 per adult is very much appreciated at the time of reserving a ticket, but you can select a free ticket option and donate at the event also. Kids under 10 and dogs eat free. All proceeds benefit dogs in need!
Come join us for great food and drinks to celebrate and support Boxer rescue effort!  The event will feature gourmet BBQ, food and drinks, raffle and silent auction to benefit the rescue.  All proceed will help our rescue dogs with medical needs.
We will be having a costume contest with great prizes again this year!!! So bring your dog and doggy costume and come enter our contest!
Food and soft drinks are included in the donation ticket price.  Alcoholic beverages are available with small donation.
Come and meet our volunteers and find out more about what we do.
Bring and show off your friendly dog(s), as we are all dog lovers. This is a great park with a dog park right around the corner. There are plenty of food for your dogs to munch on too.
Parking costs $5 per car, plus $2 surcharge per dog applies at this state park if you choose to park inside the park. There are street parking as well. Dogs are not permitted on the sandy part of the beach, but there is a good size dog park and huge lawn area where we are having our BBQ.
We are looking forward to seeing everyone!!!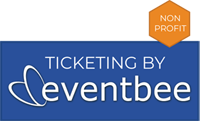 Online Ticketing Powered by Eventbee